PENINSULA FOOTBALL OFFICIALS ASSOCIATION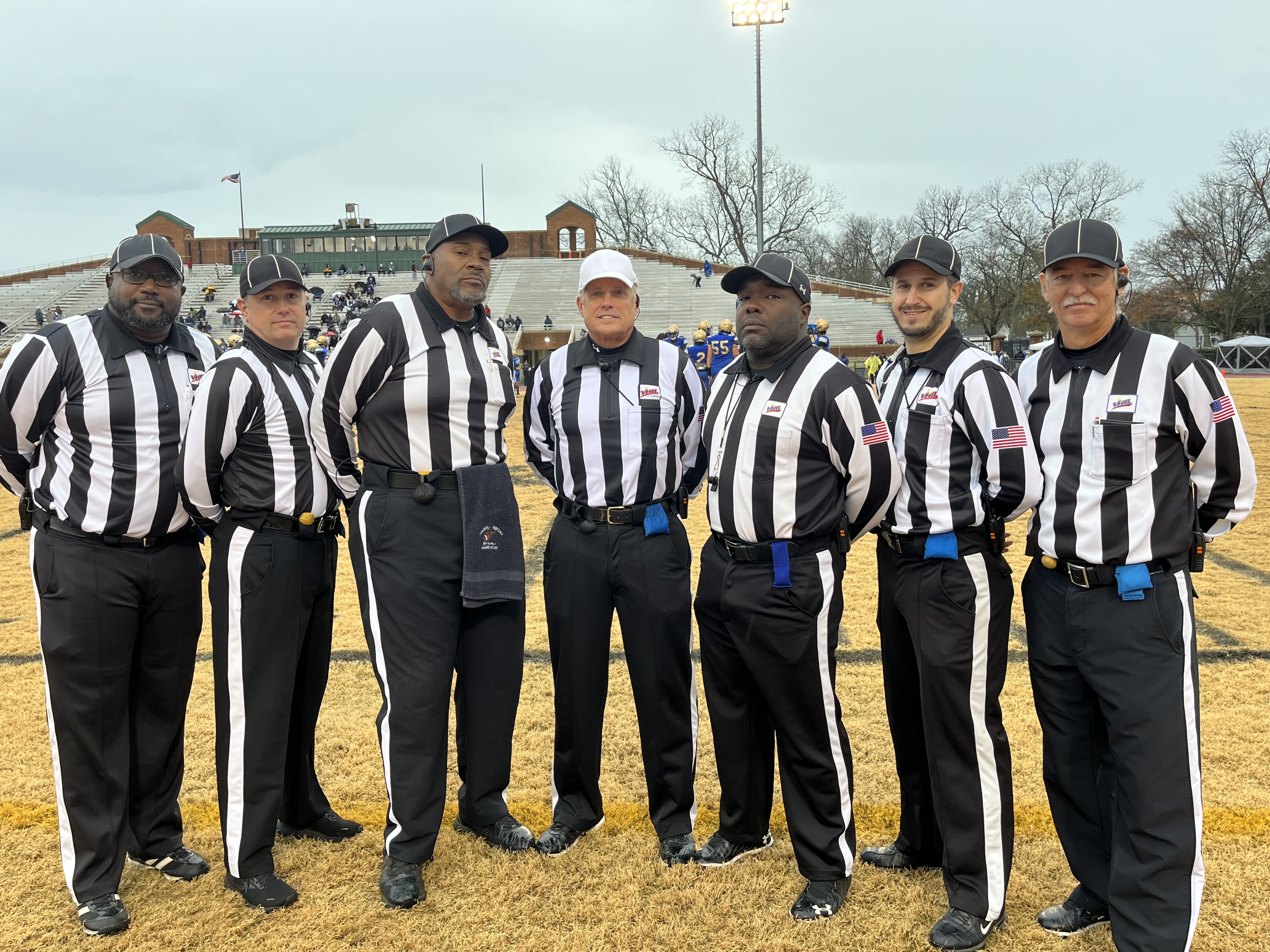 The Peninsula Football Officials Association, Inc. (PFOA) is a not-for-profit, equal-opportunity organization with a goal to provide highly dedicated and qualified officials to high school football programs in southeastern Virginia.
All members of the PFOA support the principle of fair play and sportsmanship.  PFOA members develop, implement and maintain a high degree of National Federation of State High School Associations (NFHS) rules knowledge to conscientiously and impartially enforce the rules in a competitive environment, promoting player safety.
The PFOA is constantly improving the administration of our football program through improved mechanics and providing a necessary liaison among officials, athletic directors, coaches, players, press, and spectators.
Contact the PFOA Executive Board for questions regarding the organization and how to become an official.
PRESIDENT: Lee McGuire (2023) – lee.mcguire2@gmail.com
VICE PRESIDENT: Donnie Young (2023) – donniey1983@gmail.com 
SECRETARY: Sergio Jimenez (2023) – sergioj0705@verizon.net
TREASURER: Lewis Watson (2023) – lewisawatson@yahoo.com
PAST PRESIDENT:  Jim Mayhew
DIRECTORS:
Duane Bourne – bourne_d@msn.com
Chris Moller – chrissoccer3@verizon.net
Reginald Stanley – reginaldstanley@me.com
PFOA COMMISSIONER:  David Geer – davidgeer@cox.net